Mission Statement & Core Values 
While upholding the highest standards and values in the industry, our mission is to deliver an honest, impartial, and objective evaluation of every property we inspect.  Our employees and inspectors will be the industry benchmark in expertise, integrity, and customer service, recognizing that a customer's trust is earned, not given. 
By staying true to our morals we use technology to innovate the inspection service industry. Our inspectors have integrity, expertise and are worthy of customer trust while having fun exceeding their expectations. is an impartial and objective company that's working for you, and committed to deliver and honest and authentic evaluation of your property.
. Ethical, Honest, Trustworthy inspector
∙ Teamwork makes the dream work
∙ Always striving to be the best in the industry
∙ Use technology to leverage time and energy
∙ Visionary mindset
∙ Positive attitudes
∙ Going the extra mile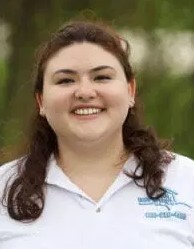 Brigitte Malik
Vice President